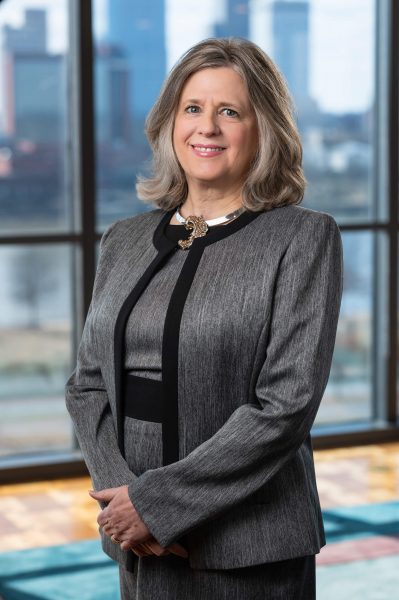 Paula Jamell Storeygard
Partner
Practice Areas
About
Paula was born and raised in Russellville, Arkansas. After graduating from Russellville High School, she attended Arkansas Tech University where she obtained a Bachelor of Arts degree in History/Political Science and a Bachelor of Science degree in Accounting. After college, she attended Duke University School of Law where she obtained her law degree.
During her 39 years of practicing law with the firm, Paula has assisted numerous clients in real estate transactions, commercial and real estate lending, business acquisitions, business structures, government finance, probate matters, and the negotiation and drafting of contracts in a variety of matters.  She is committed to a team approach of working with tax lawyers, litigators and other attorneys as required to best serve each client's needs
Paula has previously served as a Special Justice on the Arkansas Supreme Court and has served as a member of the Arkansas Supreme Court Committee on Jury Instructions—Civil. She is a member and past president of the Rotary Club of North Little Rock, where she also formerly served as assistant district governor and has been recognized as a Paul Harris Fellow on multiple occasions. She is currently on the Huntington's Disease Advisory Board for UAMS and previously served on the boards of the North Little Rock Chamber of Commerce, Ouachita Girl Scout Council and Hearts & Hooves. In her free time, Paula enjoys traveling, spending time in the Ozark Mountains and restoring a 1908 wooden caboose.