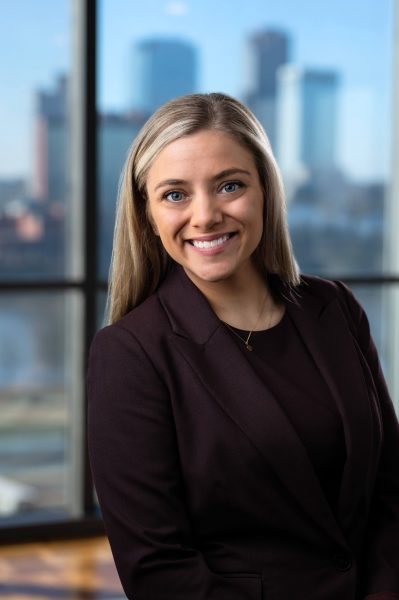 Piper Fortune
Associate
Practice Areas
About
Piper was born and raised in Cotton Plant, Arkansas. She obtained her bachelor's degree in Journalism and Public Relations from Arkansas Tech University. Upon graduating college, Piper moved to Little Rock, Arkansas and earned her law degree from William H. Bowen School of Law. 
Piper began clerking with Hilburn & Harper, Ltd. in 2017 and joined the firm as an attorney upon her passing the Arkansas Bar Exam in 2018. She enjoys practicing family law matters and is a certified Attorney Ad Litem. Having experienced it firsthand, Piper understands the impact divorces have on families and works hard to minimize that impact for each of her clients.
When she is not advocating for her clients, Piper enjoys traveling, reading, and hiking. Piper lives in Little Rock with her husband, Justin, and their three dogs.