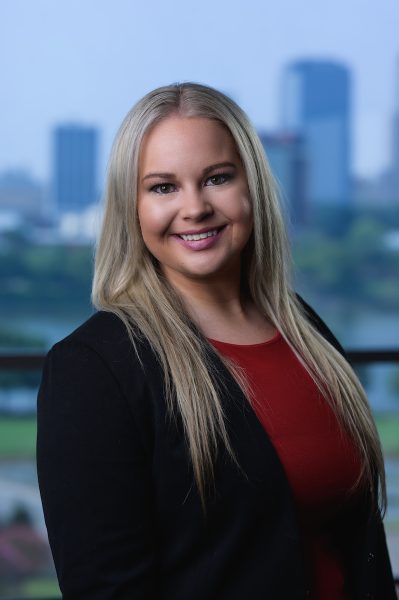 Caitlin R. Leggett
Associate
Practice Areas
About
Caitlin was born and raised in Blytheville, Arkansas. She earned degrees in Journalism and Political Science from the University of Arkansas and then received a Bowen Fellowship to attend law school at the University of Arkansas at Little Rock's William H. Bowen School of Law.
Caitlin began clerking at Hilburn & Harper, Ltd. in 2021 and joined the firm as a domestic relations attorney after passing the bar exam later that year.
Fun Fact
Caitlin is a fifth-generation cotton farmer and in her free time she enjoys spending time at the lake, playing golf, and reading.